Charter Rates
2 Hours – $1400
3 Hours – $1650
4 Hours – $1900
Additional Hour – $400
– $750 retainer is due to secure the charter. Deposit will be deducted from final invoice and is non-refundable.
– Remainder of invoice is due day of charter
(Custom quotes available for special events – i.e. skeet shoots, weddings, weekend excursions, etc.)
Charter Times
ALL CHARTERS DEPART FROM THE ISLE OF PALMS MARINA
50 41st AVENUE ISLE OF PALMS, SOUTH CAROLINA 29451




Catering Rates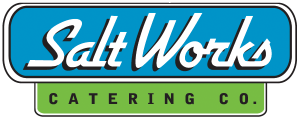 CATERING BY SALTWORKS CATERING COMPANY
Option #1:   –  $15.50/Person
Assorted Sandwiches – Selections include: (Chicken Salad, Tuna Salad, Turkey, & Ham) & Chips
Option #2:  –   $17.50/Person]
Smoked Pepper Cheese, Seasonal Fruit & Veggie Tray, Chicken Salad Sliders, & Chips
Option #3:  –   $28.50/Person
Smoked Pepper Cheese, Low Country Boil with Local Shrimp, & Chicken Sliders OR BBQ Pork Sliders
Option #4:  –  $47.50/Person
Smoked Pepper Cheese, Champagne Vinaigrette Salad, Rolls, Macaroni & Cheese OR Mashed Potatoes, Peel & Eat Shrimp, Mini Jumbo Lump Crab Cakes, Prime Rib
Alcohol: $17.00/Person for entire charter
3 tap kegerator with rotating selection, House Red & White Wine
*Add Champagne or Mimosas: $20.00/Person
CANCELLATION POLICY
Osprey Boat Charters requires $750.00 deposit to confirm your charter date. We accept cashiers checks, credit cards, travelers checks, and money orders. Cash is preferred for all gratuity to our staff and can always be added on your credit card in the office. Personal and company checks are accepted for the balance only if paid within 10 days in advance of charter date. All deposits are 100% refundable if weather causes cancellation of your charter. For a full refund, the charter must be cancelled by the captain only due to inclement weather or extenuating circumstances. We will do all that we can to accommodate the charter due to rain or wind, but the ultimate decision to cancel the charter is up to the captain. If the charter is cancelled due to weather and the client wishes to reschedule the charter, we will accommodate their request the best that we can and hold their deposit for 6 months.
Want to take a virtual tour ?